Our program year continues April 16, with our theme:
Love Builds Bridges: Finding, Knowing, Being Your Deepest Self

Please note we are gathering on the 3rd Sunday in April so we can all enjoy Easter on April 9.
Our April speaker is Francie Boyce as she explores with us how "Anger, Hate and Fear block our ability to LOVE and JOY" and how we can transform those blocks!
Experience how to change your thoughts and perceptions from negative thoughts like fear, anger and depression to love, peace and joy using Eden Energy Medicine (EEM) techniques. Francie will be our guide on this journey!
Our negative thoughts and perceptions not only block our experience of love and joy they also mess with our immune system.  We are more vulnerable to disease and pain.   Such negative thoughts can also result in poor choices and even accidents.
Join Francie in experiencing the release of old and new negative thoughts using easy EEM techniques.  We will not only practice noticing how we feel before and after using these simple holds or movements, but she will also teach us how to "energy test" ourselves as a way to learn how our energy is affected by our change in thought.
Not only do our thoughts affect our life experiences but they change the way others feel and perceive.
Let's change the world by changing the way we think!!! Join us Sunday, April 16 for the ACT Gathering.
Find us at Unity by the Bay or on Zoom
April 16, 2023, at 2:00 to 4:00 PM Eastern
4 Pointless Forest Trail
Annapolis, MD 20409
Note: the Zoom link is sent by email to Subscribers
(subscribe using the form to the right)
BIO: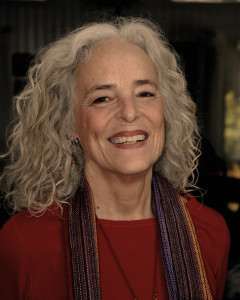 Francie has an Eden Energy Medicine practice in Maryland.  She is also a founding member of the Eden Energy Medicine certification program established in 2006 and teaches throughout the United States and Great Britain.  She can be found on the Eden Energy Medicine website:
www.practitioner.edenmethod.com/listing/francie-boyce/
Francie and her husband have been facilitating A Course In Miracles Study group for over 20 years.  ACIM is a spiritual study that helps one to see the light in others through the miracle of true forgiveness.  Information regarding study groups can be found at www.miraclecenter.org
Francie's desire is to help clients and students see their own divinity within while at the same time recognizing the divinity of others.
The ACT Vision

A Community of Transformation (ACT) is a nonprofit educational organization dedicated to transformation in individuals, communities and the earth. We strive to integrate mind, body and spirit to achieve peace, harmony and wisdom.
Our Vision – An inspirational, heart-centered community that nurtures profound transformation.